ROOMS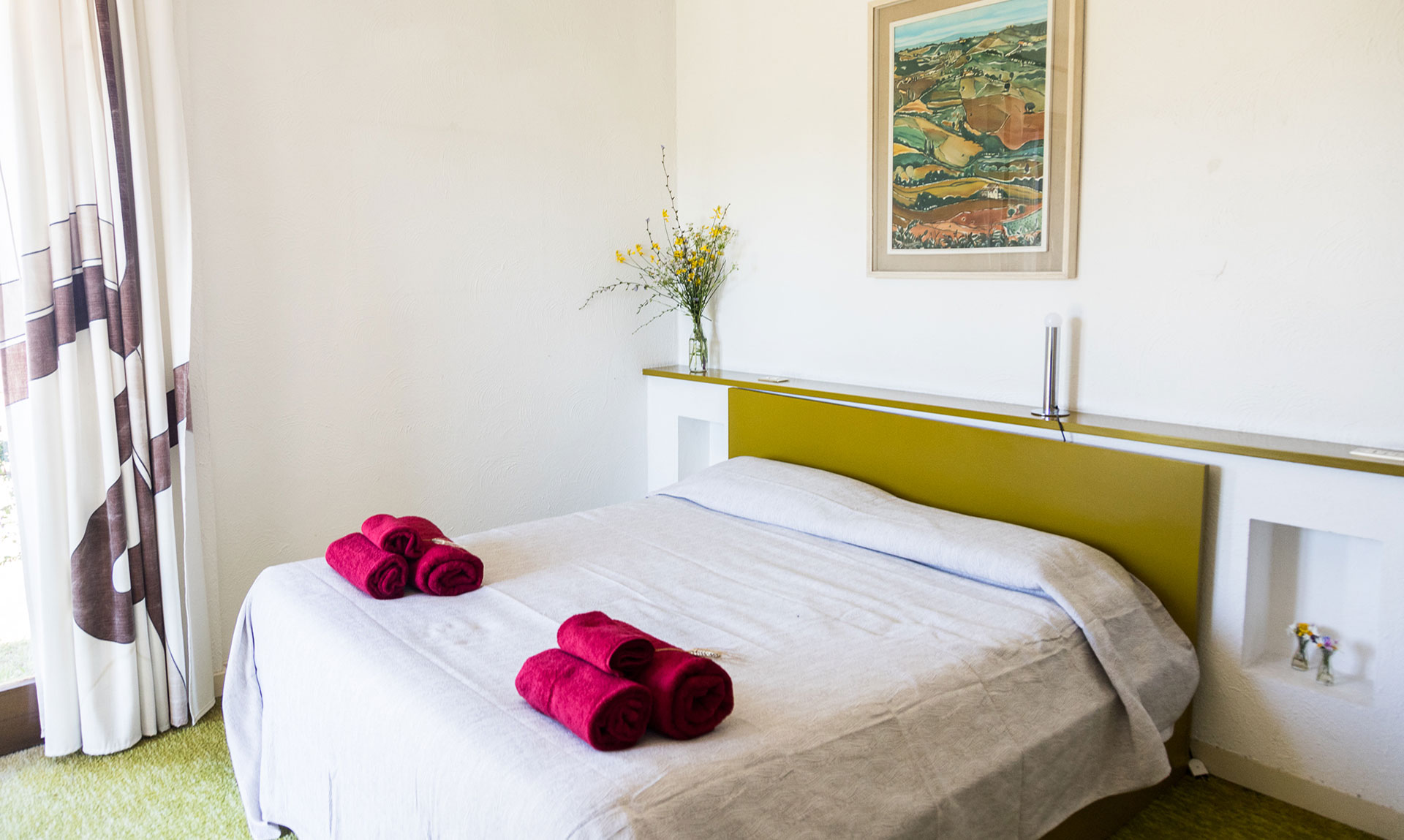 The Oasi di Mastarone Colli Tortonesi B&B is an enchanting structure immersed in the splendid nature of the Colli Tortonesi. Our rooms have been specially designed to offer a comfortable and relaxing stay for our guests. Each room is furnished with taste and attention to detail, creating a welcoming and familiar atmosphere.
Inside our rooms, you will find a series of comforts and services designed to make your stay pleasant and carefree. Each room has a private bathroom, air conditioning to face even the hottest days, free Wi-Fi connection to stay connected, and a panoramic view that will leave you breathless. You will enjoy a unique experience immersed in the tranquility and beauty of the Tortona hills.
At our B&B, we want to guarantee quality hospitality. Our staff is helpful and thoughtful, ready to assist you and meet your needs during your stay. We will be happy to provide you with advice on places to visit, activities to do and restaurants to try, in order to make your experience in Mastarone unforgettable.
Furthermore, the privileged location of our structure will allow you to easily explore the surrounding attractions. You can discover the charming villages of the area, stroll through vineyards and woods, or indulge in outdoor activities such as hiking or cycling along scenic trails.
Choosing the Mastarone Colli Tortonesi B&B means immersing yourself in an oasis of peace and beauty, where you can regenerate body and mind and enjoy an authentic and unforgettable holiday. We invite you to book your room and let yourself be carried away by the magic of this unique place.