RURAL KITCHEN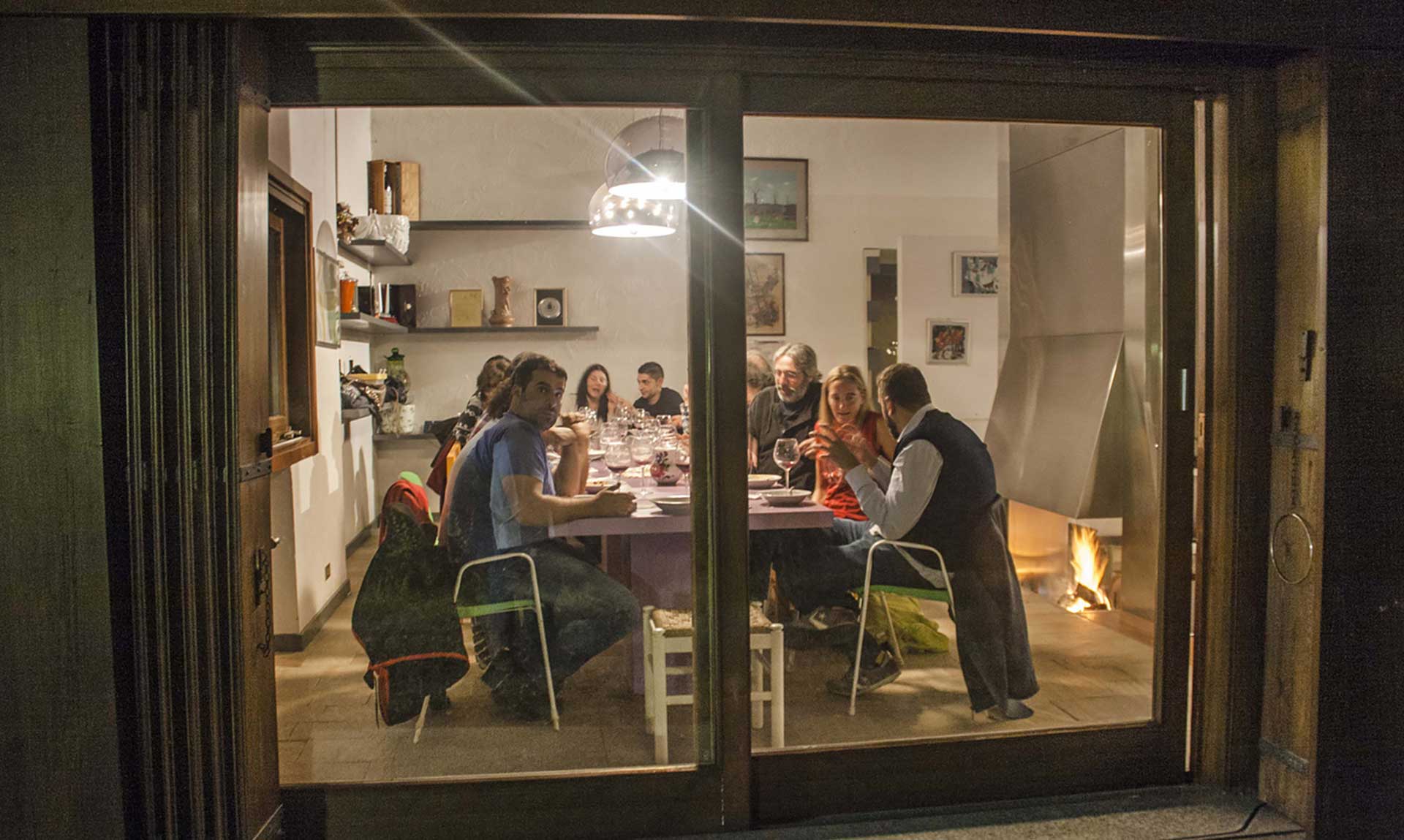 It is possible, upon reservation, to have lunch or dinner here with dishes accompanied by natural wines of our production.
In our kitchen, we only use locally sourced products, including game, meat raised in our pastures, and vegetables from our own garden.
Our cuisine is based on the high quality of the ingredients we serve, offering meals that provide a sensory experience with every bite.
Our natural wines complement the flavors of our dishes and can be enjoyed in dedicated menus.
MEAL IN RURAL HOSPITALITY
€25.00 per person: first course, second course, water, and coffee.
In the simplicity that characterizes our way of life, we offer the opportunity to dine with us in the characteristic style of rural hospitality, by sharing our meal.
The high quality of the ingredients we use adds unique flavors to the simplicity of the dishes we offer.
ANGUS MENU
€47.00 per person: appetizer, first course, second course.
The meat from our pasture-raised Angus cattle, without the use of hormones, stands out for its high quality, unique and unmistakable flavor, and tenderness.
It can be savored through this dedicated menu, which allows you to taste it in different preparations and combinations that enhance its characteristics.
GRILL MENU (minimum 4 people)
€35.00 per person.
Sausages, ribs, pork neck, and more… all grilled on our fantastic barbecue!
Enjoying a barbecue while overlooking the green hills of Val Curone with a glass of our natural wines is priceless. It's a grill experience for a day of laughter, conversation, smiles in nature, in an atmosphere of simplicity and familiarity.
FOR THOSE WHO DON'T EAT MEAT
€35.00 per person.
Appetizer: Bruschetta with homemade bread and garden cherry tomatoes.
First course: Tagliatelle with mushrooms and zucchini.
Second course: Eggplant stuffed with homemade vegan ricotta, with cherry tomatoes and pesto."