RURAL HOSPITALITY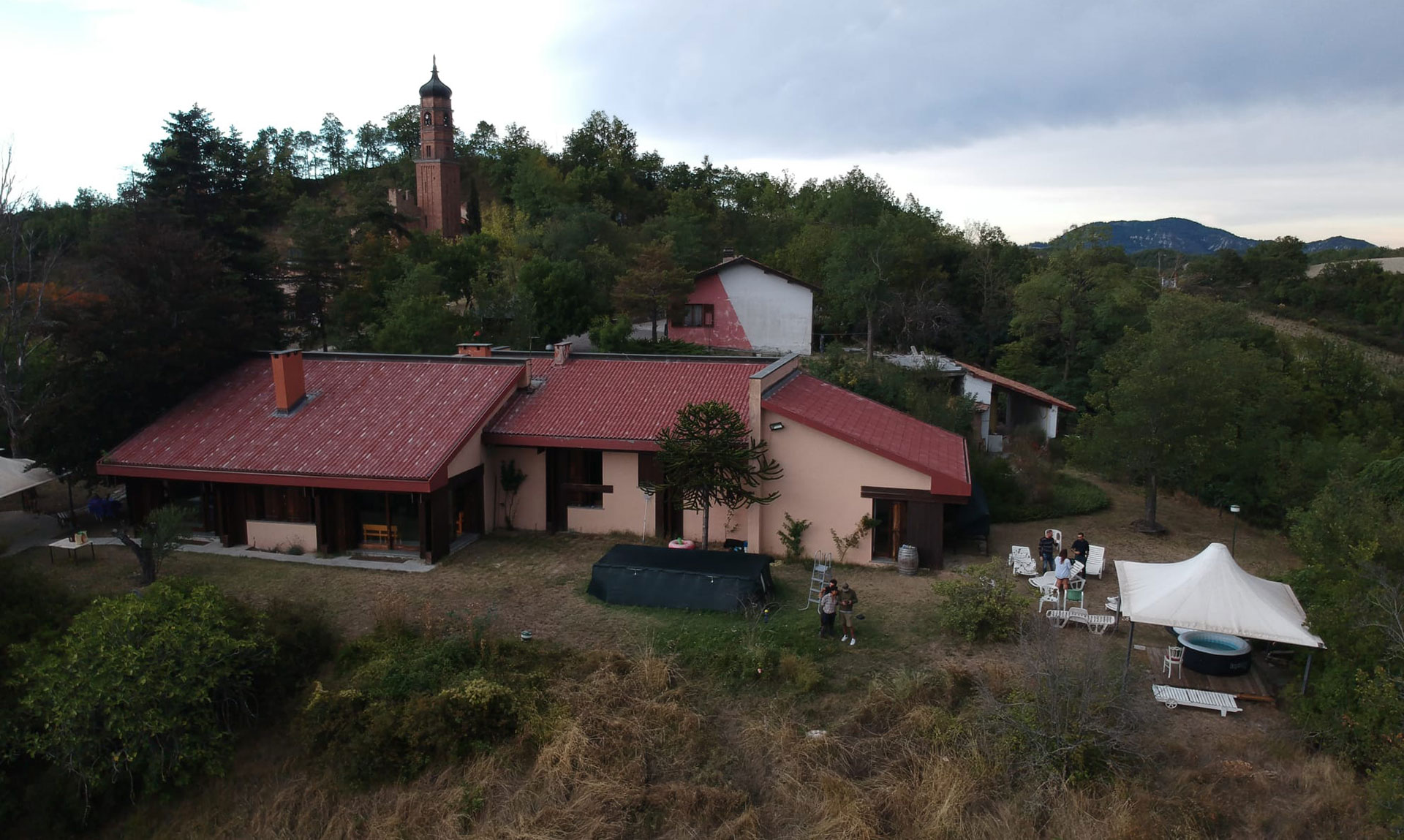 Inside our Oasi is a characteristic villa from the 1970s: the architectural style, the furniture and the paintings on display take us on a real journey through time.
The common living room, built around the fireplace, invites sharing and helps to create that familiar atmosphere that allows our guests to immediately feel at ease. The area outside the villa can be admired from the large windows which also allow you to enjoy the green panorama offered by the valley from the internal living room.
In spring and summer, the seats and sofas located in the shade of a gazebo allow you to enjoy the relaxation offered by the view of nature together with an aperitif with one of our natural wines or a barbecue with Angus meat of our production
Inside the villa there is a sleeping area that allows our guests to stay here.