DOG WELLNESS CENTER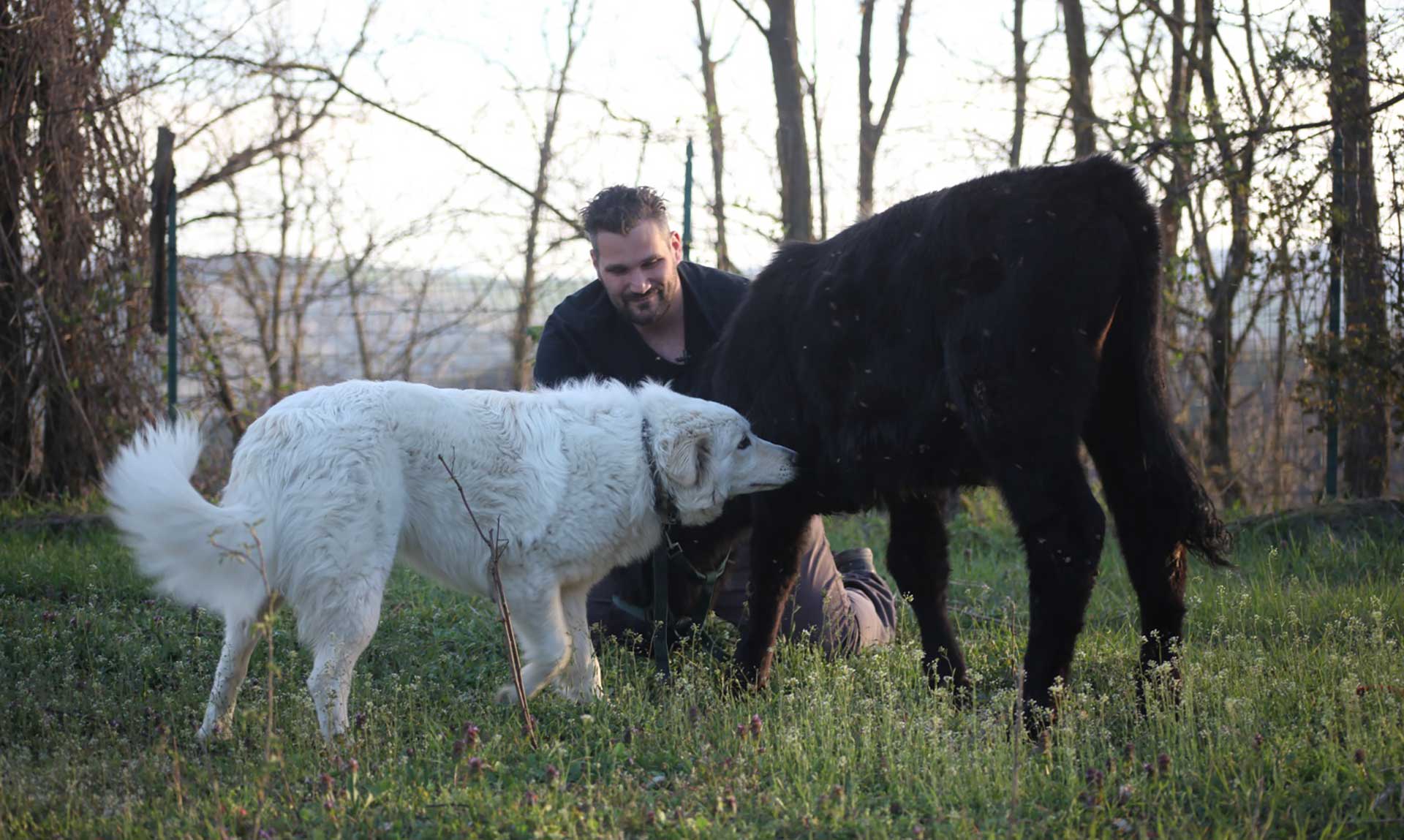 Mirko Rosa's Dog Welfare Center is immersed in 60 hectares of beautiful hills in Momperone, in Piedmont. It is the ongoing realization of Mirko's dream: the dream of creating a facility where dogs can gather as a pack for training, rehabilitation, and healthy muscular development in a ranch-like environment. Within this animal paradise, there are many roads and trails for walks, a swimming pool for their training, a fully equipped gym, and much more: it is the ideal place to rediscover wellness together with your dog.
The Dog Wellness Center represents the fulfillment of a dream that I nurtured while trying to make my way as a dog trainer in the outskirts of Milan. At that time, I was surrounded by a disadvantaged community, dilapidated buildings, and overall negative energy; it was not a place to realize my dream. With the support of friends and family and a bit of luck, that dream took root. The plot of land offered to me needed renovation: it was essentially an abandoned field within a private oasis. I needed space to train my dogs, and while to many the area may have seemed like a dump, to my eyes, it looked like a royal palace.
Today, the center looks different: it is not located in the city center, but in the Tortona hills – a place that my pack loves. No one, except for the local wildlife, stares at us as we wander through the property. We could spend days without seeing another human being, except for the fantastic team that works here every day and the students who come to study my foundations and take advantage of my training courses – all ready to learn something new!
The Dog Wellness Center is a growing and evolving place with great potential.